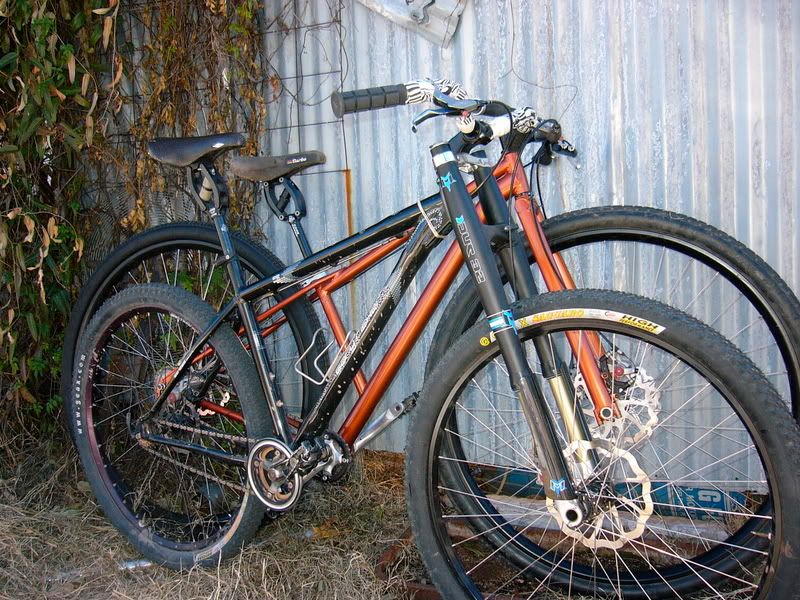 Looks like the 36"er thing is (ahem) on a roll. A chap called Bryan Keener has made his own, utilising chopped and sleeved hubs to give a dual 185mm front, double disc, and therefore 26" wheel spoke angled wheel. It is currently set up with the colker tyre and unicycle rim, but there is soon to be availability of a 2 ply tyre, and a lighter/better quality rim.
Following on from Ben at milltown cycles pofahl made frames, this may be an alternative that will become hard to ignore...
pics are Keener's and are lifted from mtbr...