This thing is going to be all over the internet within about 5 minutes. Infact, its quite likely y'all have seen it already. I dont care.
If this bike ever got made, id buy it without even thinking. An incredible mix of rat rod, post apocalyptic mad max styling, metal as the realisation of concept. It is RAD and is further evidence of how far Trek have come over recent years.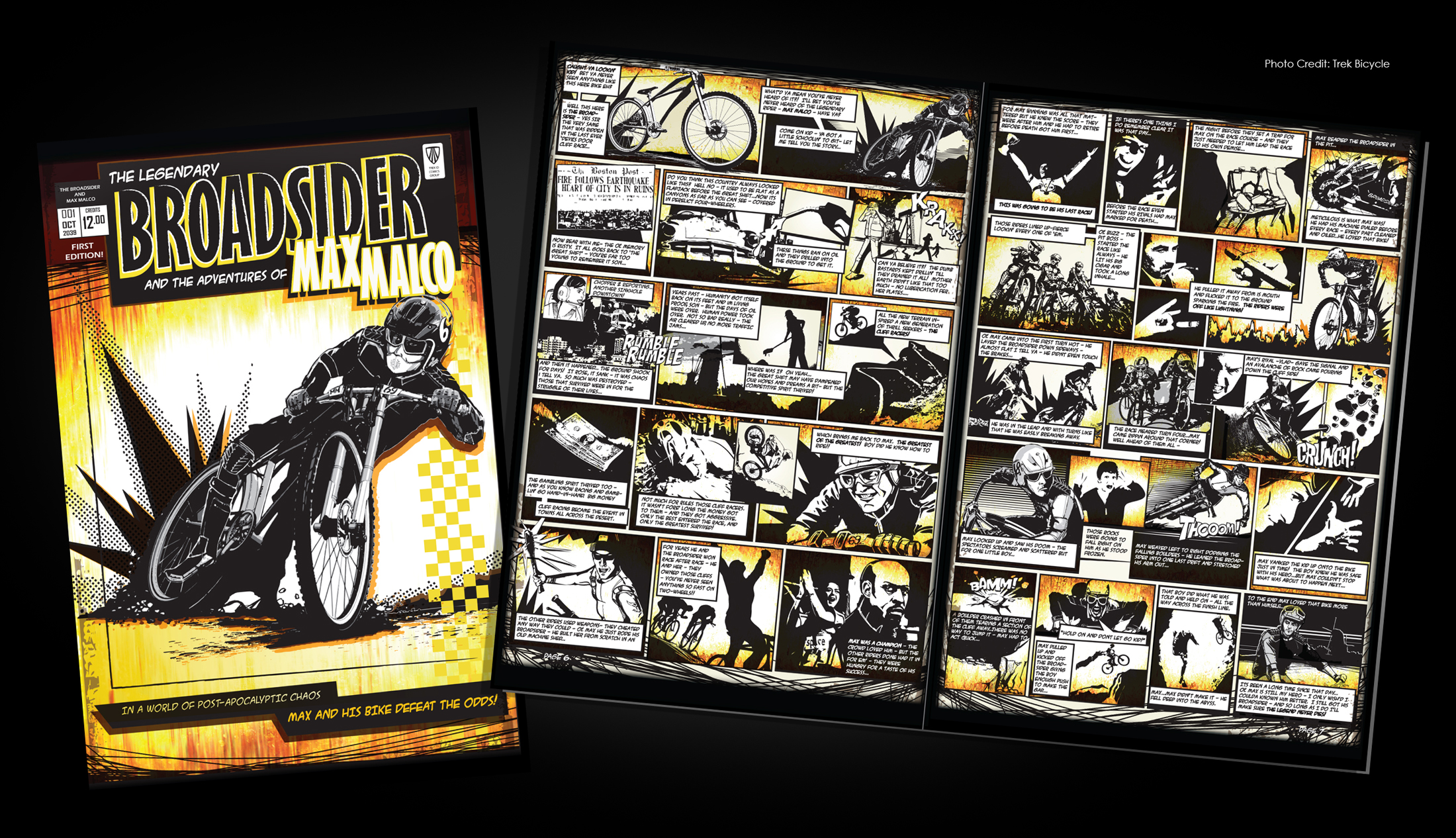 (clicky make biggy)
They even created a background comic about the imaginary rider, Max Malco. Awesome.
More detail...